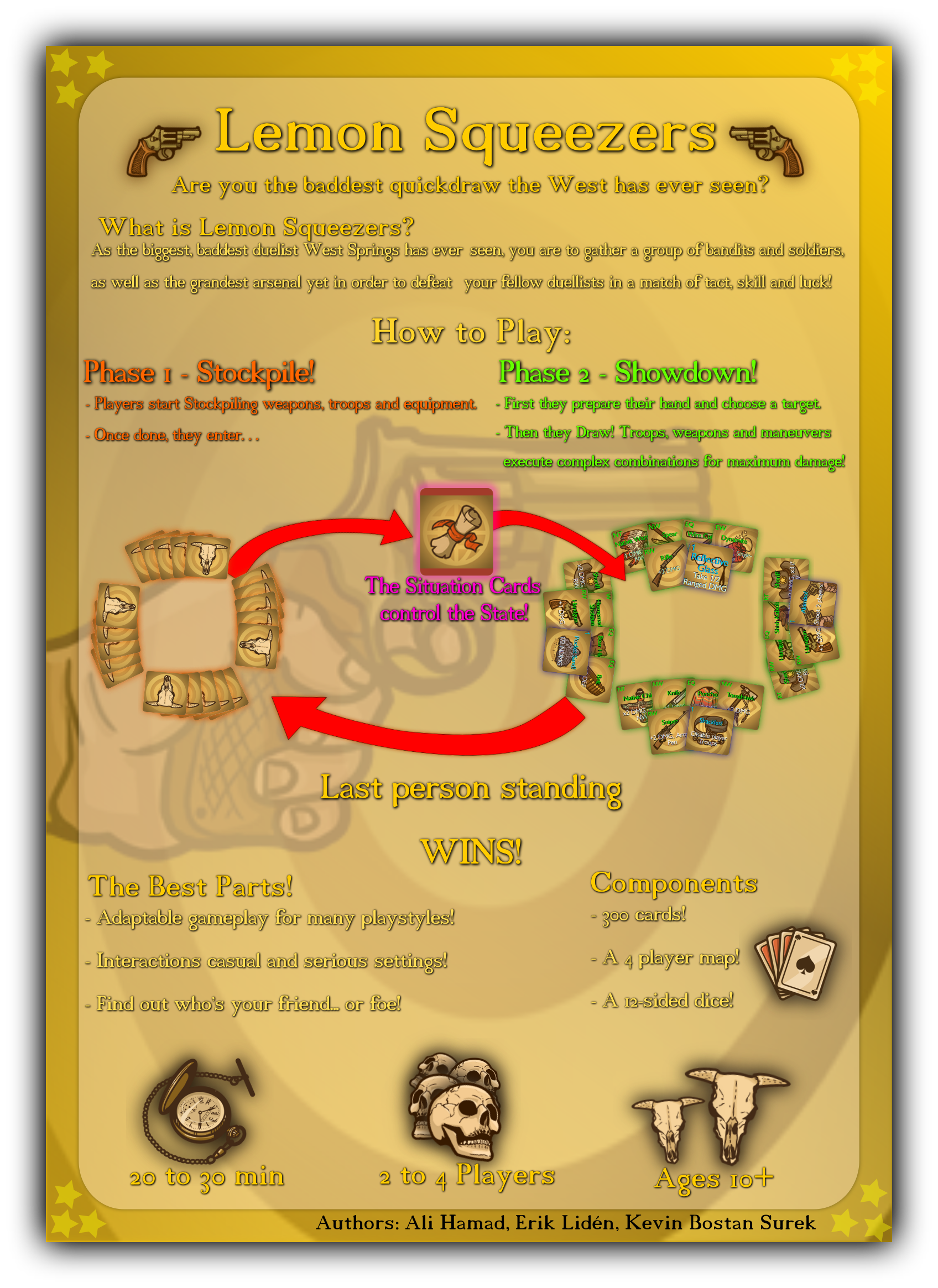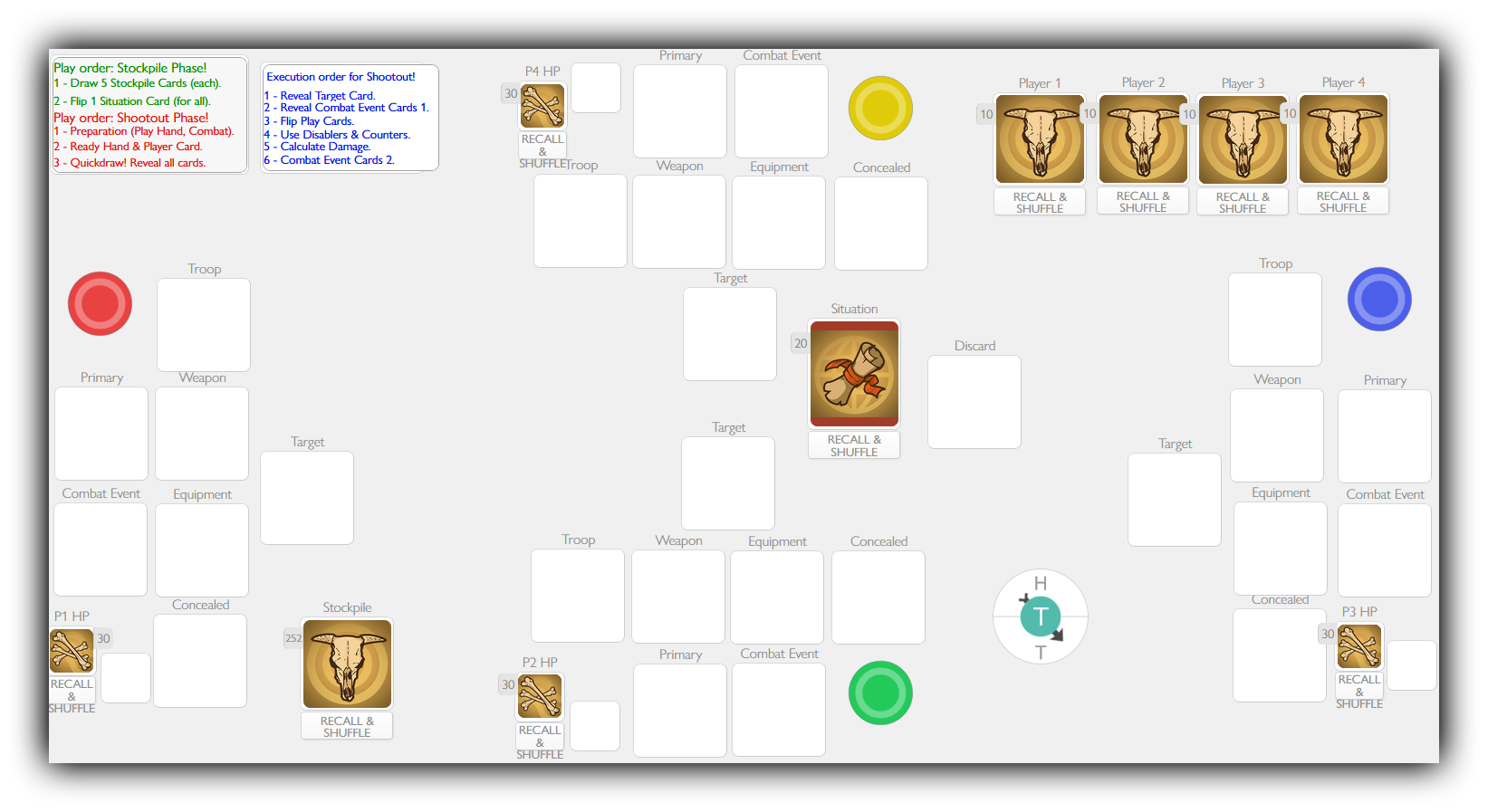 Genre

- 
Dueling Card Game

.
Design target

  - Wild West, Player vs. Player, made for co-operation and betrayal for up to 4 players.
Main contributions 

-  Gameplay design, content design
Sub contributions

 - Rulebook, and PnP documents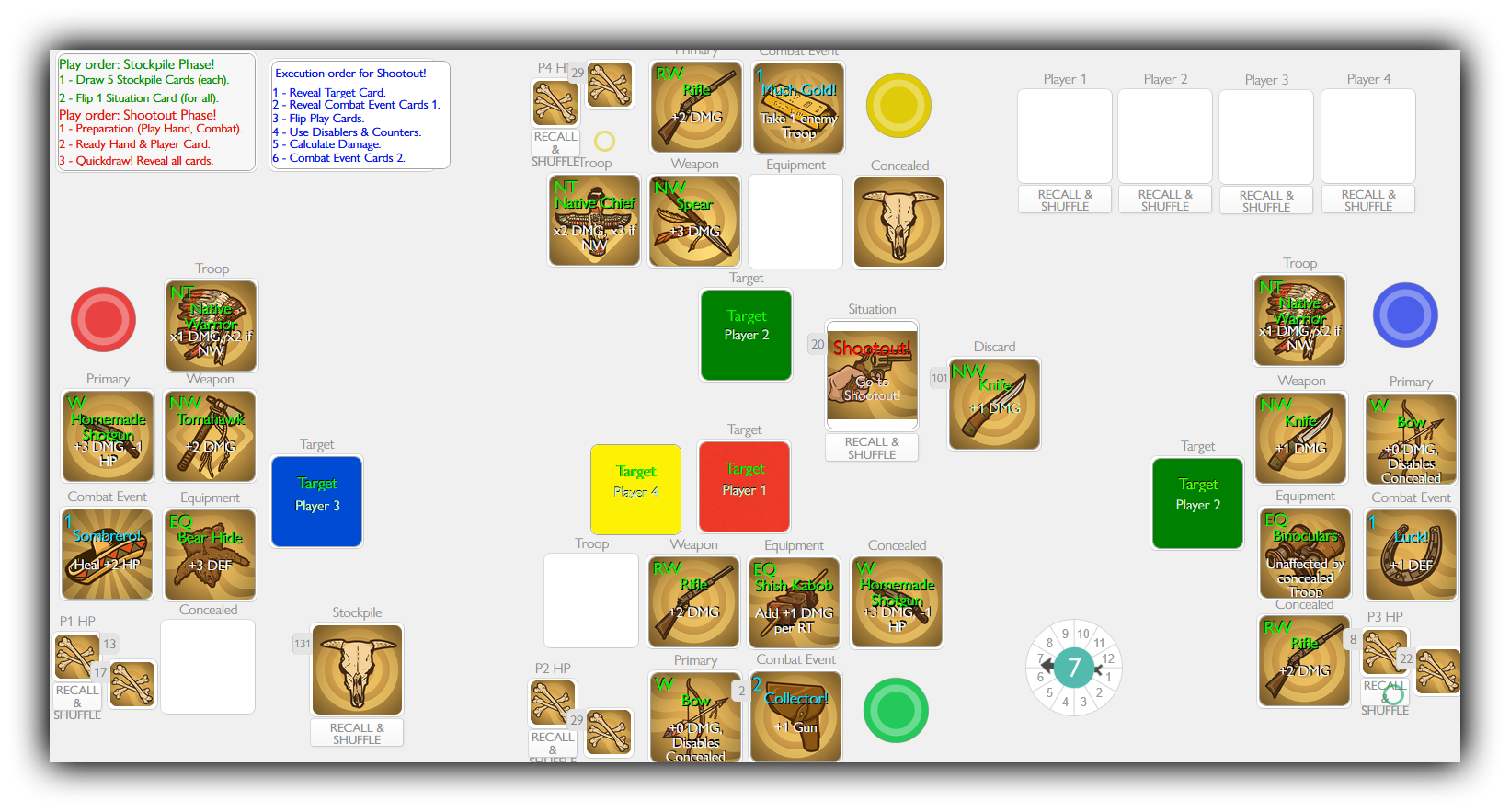 Together with my group members, we designed the gameboard, rules, cards, mechanics, point system, winning conditions as well as everything else that went into it. It was my suggestion to make it a western shootout game based on the topic of Lemon Shooter guns that we had received. Because of the interlinked participatory work, it's hard to pinpoint the exact contributions I made, but general work throughout the entire process was common for each group member. We also performed several playtesting and finetuning sessions into our production.
This was my first time making a board game, and I would definitely do it again. The process feels much freer and constrained at the same time. You are limited by the constraints of making a game easy to unpackage and play in a constrained format intended for physical use, however at the same time you are free to design and redesign so many aspects of the game because of the simple tools and adaptability of board game development that it feels liberating now having to worry about losing a huge amount of work.